Announcing the launch of our brand new elite junior associate membership training scheme.
A modern scheme, for modern times.
A membership scheme providing further expert dance training for aspiring young dancers age 8-16. Specialist classes to complement and support the classes taken in your dance schools.
We will be continuing with our College Open Days and our Junior Open Days throughout the 2023-2024 academic year. These are currently pencilled in for the following dates (subject to change):
Sun 24th September
Sun 29th October
Sun 26th November
Sun 10th December
Sun 14th January
Sun 11th February
Sun 3rd March
Sun 14th April
Sun 2nd June
These will continue to be for new enquirers, the curious, prospective students, our friends from regional schools etc and each dancer will be able to attend one free Open Day.
However, those that want a little bit more in terms of regular elite training can audition to be part of our 'Evolve' elite membership scheme which will then automatically permit them to attend as many of the intense elite training days (running alongside our Open Days) as they wish* in order to benefit from the advanced and specialist training from a range of top class industry professionals. Members will also benefit from extended offerings such as additional classes, project offerings, holiday workshops, feedback etc.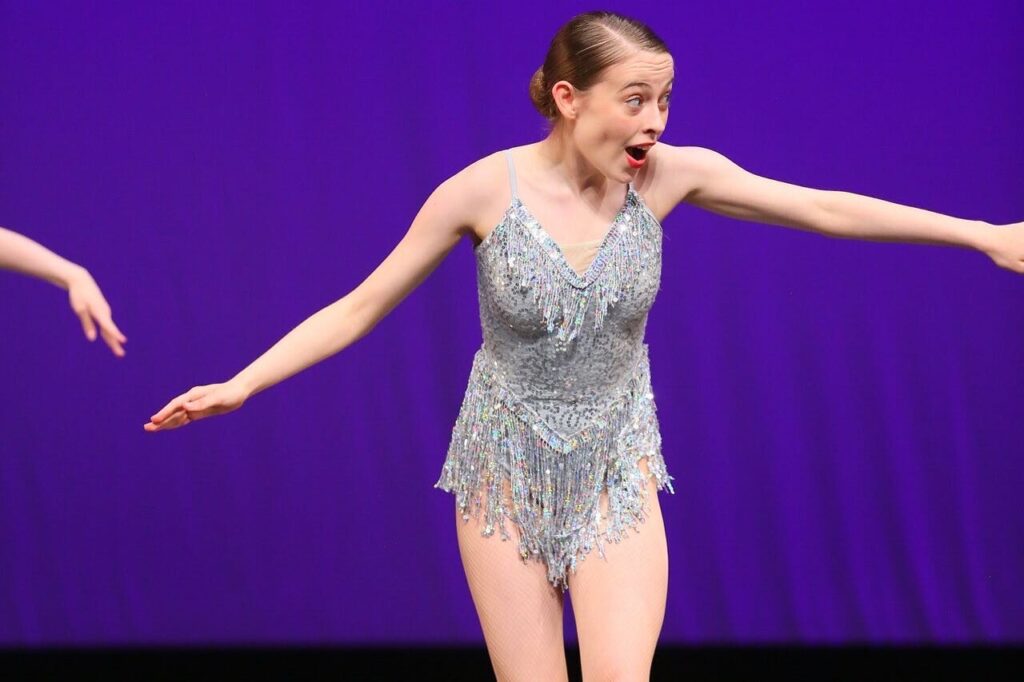 We aim to provide access to as many different teachers as possible throughout the course of the year, all highly qualified and experienced specialists in their fields. The scheme is intended to supplement dancers core training at their local dance schools and we encourage dancers to continue with all elements of their core training, including exams, shows, workshops, competitions and championships. We recognise that this presents many other commitments for young dancers, therefore this training program can be booked on to monthly or yearly, with all proposed dates provided the year in advance*
Pupils will be divided into age and ability groups for their classes to ensure maximum benefit and progress for all.
*Fees apply
Audition fee – £20 
Annual membership fee – £35
Cost per elite training Sunday, 10am – 2pm – £20
Cost for the year in advance (to include all 9 x Sunday sessions listed) – £160, plus the annual membership fee of £35 which will still apply.
We are holding taster days and in person auditions alongside our Summer intensives at 10.30am – 4pm on Tues 1st Aug, Tues 8thAug, Tues 22nd Aug and Tues 29th Aug.
Please email sam@ellitestudios.co.uk to book onto a taster day / Summer intensive. £45 fee will apply to participate on each of these dates, which includes all classes and the audition fee, if applicable.
We will be holding in person auditions alongside all of our Sunday Intensive days – which are all running from 10am – 2pm. Applicants will participate in classes from the following list of genres: Ballet, Lyrical/Contemporary, Jazz, Commercial.
Additionally there is the option to audition at any time via video submission.
To submit a video application:
Complete this application form and pay the £20 fee.
Recordings should consist of the following:
A solo dance in a genre of your choice (ideally your strongest genre from a choice of Ballet, Lyrical, Jazz, Modern) up to 2 mins in length and
A short age and ability appropriate Ballet combination
A demonstration of kicks, turns and leaps across the room.
Any additional footage that you'd like to send us is very welcome.
Upon receipt of your application, videos will be requested to be emailed via wetransfer or via a link to a YouTube / Google Drive / Vimeo or other account to sam@ellitestudios.co.uk
If you have any further questions regarding our audition process, or submitting an application, please contact sam@ellitestudios.co.uk or call 07908 808696.
To begin the application process for Evolve, click below…